To my son, Christopher, and his lovely bride, Kate [on the occasion of their marriage ceremony, June 7, 2014 at Milford Marsh Nature Center]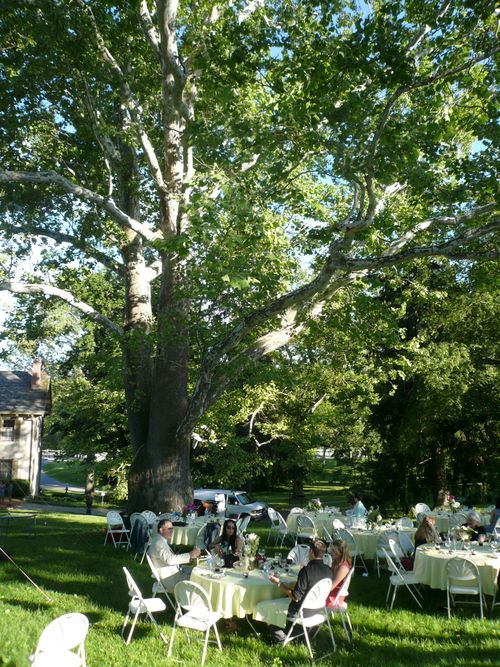 :
Last fall, when Christopher and I were discussing marriage, I thought of the letter that his great-grandfather had written to his soon-to-be bride more than 100 years ago. Forrest always seemed quiet, strict and formal to my brothers, sisters and me. I never imagined my grandfather as romantic, although my mother often painted a different picture of him. The missive he wrote, though, to be read when Grace opened the box with her engagement ring, captures well the essence of marriage. I'd like to read it to you.
"To the one Woman,
Sweetheart, it seems hardly fair that you have all the responsibility of saying to your friends this is my choice of a life partner when I can't be there for the approval or disapproval. But when you put [the ring] on and read this you will not be alone.
It is a big event in our lives when we say to the world my choice is made. Most of us are glad to shirk responsibility and the burdens of life, but we are saying to the world 'we are not afraid because we have another with whom we can share the joys and sorrows.'
It is my opinion that responsibility brings one out.
It is said, dearest, that love and marriage mean more to a woman than to a man. I can't say as I am on one side of the fence, but I do know that this means more to me than I can express, it means that the woman I trusted is still honoring me with her trust. The woman I love is ready to say to the world this is the man I love and to whom I am not only content, but willing and anxious to say I love and assume towards him all the relations that implies.
It makes me feel the keen responsibility of it, but dear, I am anxious to do so as I am certain of myself and just as certain of you.
We are under no new obligations, but those assumed April 18th are public. My wish and endeavor shall ever be and most particularly when you put on the ring that there will never be one hour in your life in which you would desire our relations should be altered and may our strength be as the strength of ten because our hearts are pure. Your lover, to be …Forrest."
Christopher and Kate, may this public affirmation of your love be as strong and enduring as Forest's and Grace's love was, where not a day went by during their more than 65 years of marriage that they didn't say I love you to each other and mean it.
Congratulations.