Today's walk was reminiscent of Belize, the heavy cloudburst during the night causing the humidity of the morning to skyrocket. I was soaked by my own skin within minutes of reaching the puddled, reddish-sand trail. The heaviness of the air enveloped me like a moth in its cocoon. I like the closed-in feeling.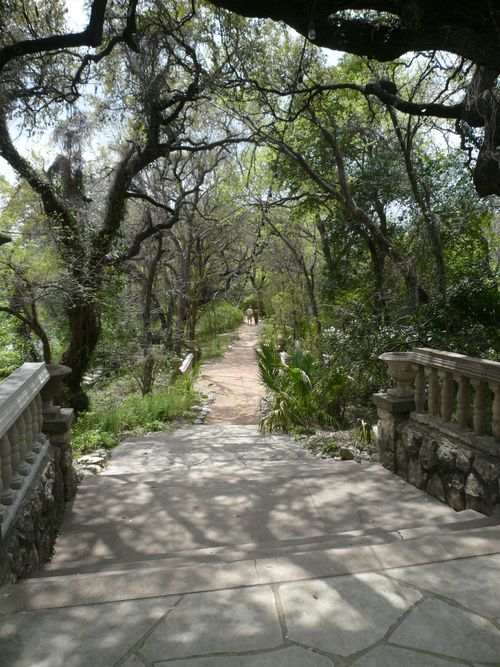 The downed trees, the detritus of too many people pushed downstream by the early morning's flash floods, and the muddied waters of Town Lake bombarded my sight. The crackling jays, the cooing doves and the buzzing cicadas were a cacophonous wake-up to this grey morning. The world is awake!
A few rowers were out on the lake, the slip of their oars dipping the water along with the call of the beat by their instructor interrupting the birdsong. The water, always off-limits to swimmers, was likely not even inviting to the turtles usually resting on flat rocks on the shoals.
 This would be a good day to try Barton Springs Pool, the spring-fed (read "cold" to those non-Austinites) natural swimming pool, but I am not quite ready to dip into the chilly waters. My younger self chides me on my caution, reminding me that I was always one of the first to jump into a crystal clear swimming hole or the deep blue alpine lakes of the northern California mountains. Perhaps another day?
[Laguna Gloria Gardens, Austin, TX]