The Biltmore Kiwanis 15k road race seemed the perfect opportunity for someone who doesn't really like races: run through the Biltmore Estate here in Asheville, North Carolina, parts of which are not typically open to guests. The start only five miles from our house. The 15k distance new to me. Early May, the estate grounds in full bloom. Hilly, but my training is also on hills (but I realized during the race that I do stop and walk occasionally on practice runs). Maximum 1,000 runners compared to my recent 10k race (Cooper River Bridge Run) that had 27,500 participants.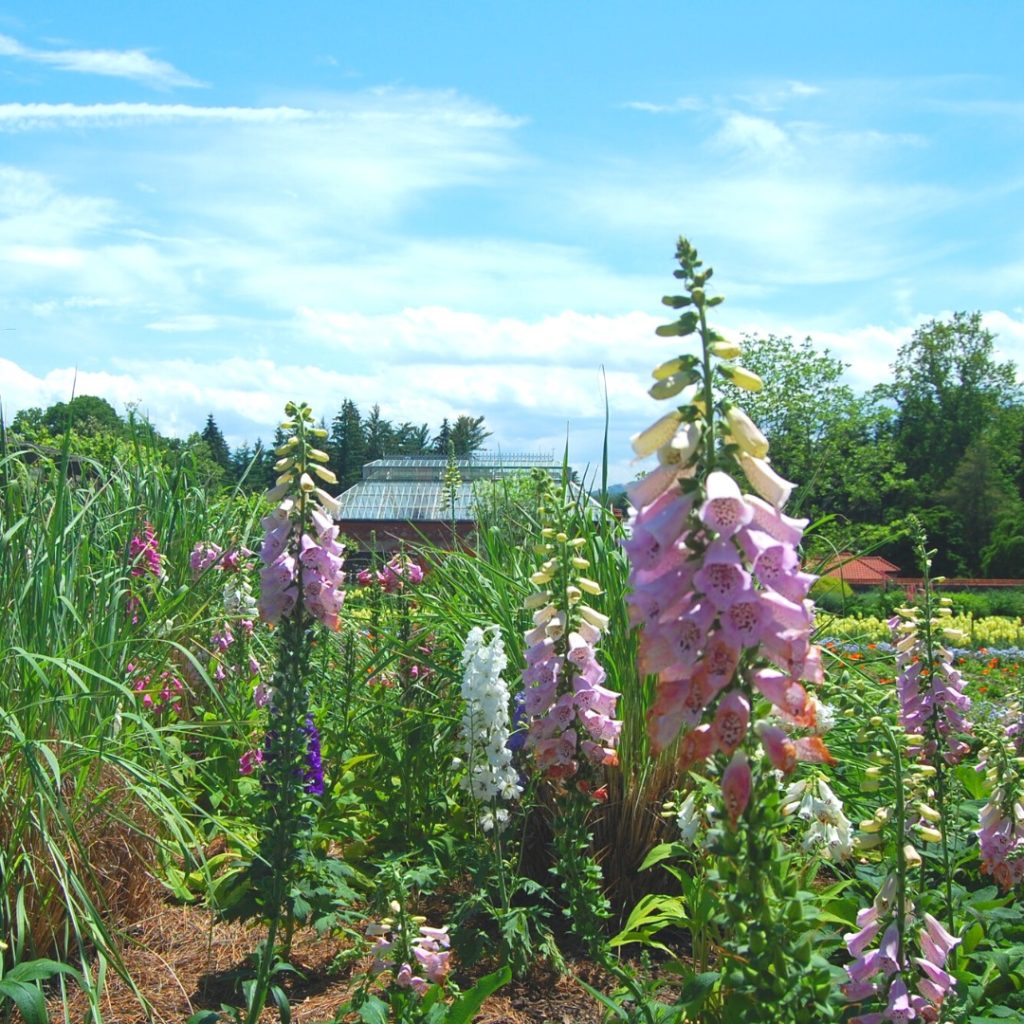 All of the above was true on race day. It'd rained during the night but by the 7:30 start on Sunday morning, the sky was misty but dry. It soon became a clear, brilliant blue–with not much humidity. I arrived early, scouting the start, the crowds, the race set-up. Soon enough, the race director said a few words about all the work of Kiwanis for its children's charities (the beneficiaries of the race), runners edged forward to the start line, and we were off.
The scenery was magnificent, explosions of green interspersed with rhododendron flowers, dogwood trees, horses, deer, rabbits, birds. The estate roads were clear of cars, only the sound of the slapping feet (and sometimes heavy breathing) of runners breaking the quiet. The hills, though, were more than I'd anticipated: endless ascents that curved through the middle of the estate and past the front of the house (below). The two mile descent past Bass Pond and the lagoon, fading into the almost flat final two miles, was tough, my goal to glide to the finish line added by gravity dashed by a sudden, painful pull on the right side of my back and the edge of my right foot. I slowed more than I'd hoped, stopped twice to stretch out my back, then slowly climbed the last 100 feet or so to the finish line. A high five from an earlier finisher and a quick hug from a woman with whom I'd alternated following or leading cheered me up as I gulped some water. Done!
Running brings me such joy but is also my nemesis–my body not cooperating as I wish it would. But still, it continues to call me and I continue to answer "yes." I imagine I will do so until I cannot.